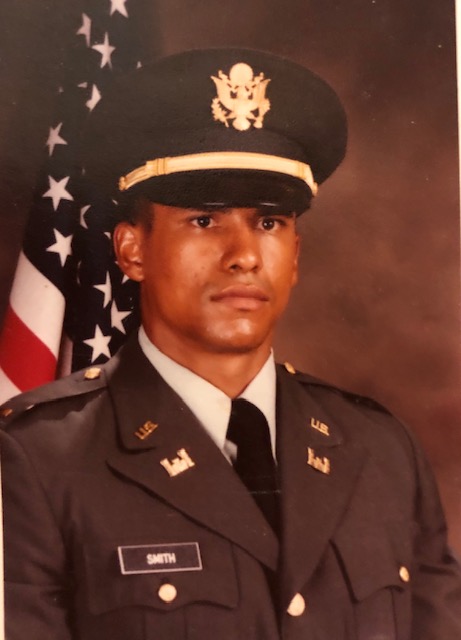 Thank you to the family of Daniel W. Smith – from the board of Directors
Daniel W. Smith, III
Source: Dracut Funeral Home April 27, 1957 ~ February 11, 2020
Obituary
Staff Sargent Daniel William Smith III died in his home in Nashua, New Hampshire on February 11, 2020. He was 62 years old.
Daniel was born in Boston, MA on April 27, 1957, the son of Gudrun S. Smith, and the late Daniel W. Smith, Jr. He graduated from Dracut High School, an accomplished student athlete, in 1975, and went on to attend Dartmouth College, where he played football. He graduated in 1979 with a Bachelor of Arts. He continued his studies in religion and philosophy at McGill University in Montreal.
Always a heralded athlete, Daniel rose to fame on the international bodybuilding circuit while serving in the United States Army, earning numerous titles during his career. While in Germany he became one of the top bodybuilders in the country. Once he returned to the United States, he competed in several national bodybuilding competitions including the Arnold Schwarzenegger Classic. Within one year, Daniel became a professional bodybuilder, and won the Men's Bodybuilding Overall at the Mr. North America Championship, in Seattle.
Daniel is survived by and will be deeply missed by his sisters, Dr. Keely Smith and Tana Perezcastaneda; his former wife, Cherise Vassar; nieces and nephews, Chanelle Wimbish and her husband, Brennan; Sabine Elam, Tahriah Clay, Quinton and Desmond Perezcastaneda; and Tavian and Taylyn Moore.
In lieu of flowers, the family prefers donations to be made in Daniel's honor to https://ipodsforwoundedveterans.org/
"There is a life and there is a death, and there are beauty and melancholy between." – Albert Camus
To send flowers to Daniel's family, please visit our floral section.