Card & Letter Writing Campaign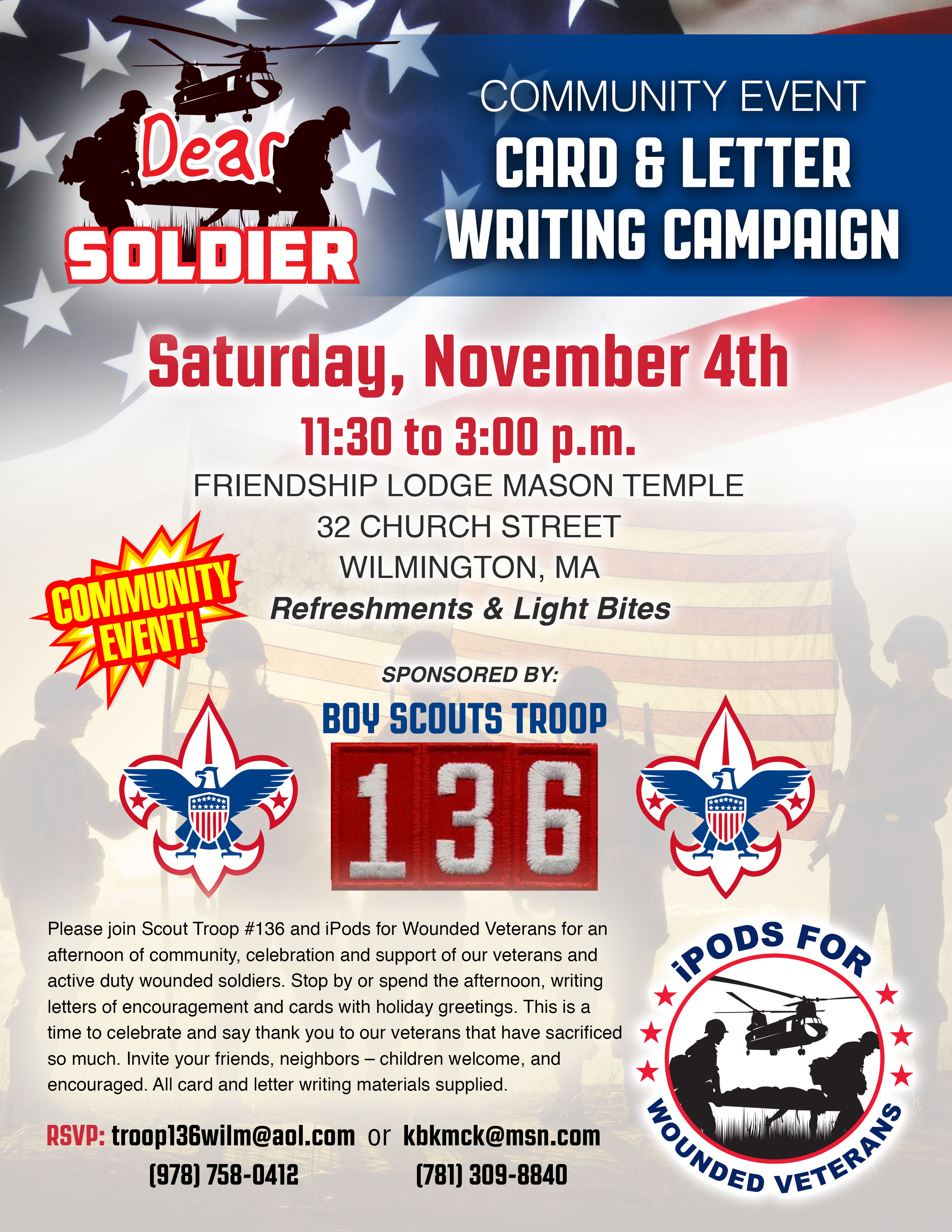 JOIN US: November 4th, 11:30-3:00.
We are excited to announce that Boy Scout Troop #136 of Wilmington, MA is sponsoring an event to support our Dear Soldier Program.
Time after time we witness the joy in our wounded veterans as they open a folder of handmade cards and letters of encouragement from school children across the country. They are game changers during long recovery periods away from family; someone is thinking of them.
During a recent trip to Poplar Springs Community, a military division that treats suicide crisis, PTSD, and addiction a young marine dealing with guilt and feelings of disappointment because of his PTSD diagnosis said these words: "When I was in elementary and high school we wrote letters to soldiers, I always wondered if they really got them. Now I know they did! That makes me feel good…wow didn't this come full circle…"
As these young heroes read through their letters, they laughed, shared…some for the first time in their recovery!
Please join us if you're able!