our mission
At iPods for Wounded Veterans, we serve wounded American servicemen and servicewomen from the Kuwait, Iraq and Afghanistan Wars. Our mission is to make injured veterans' long months of rehabilitation easier and less repetitive. Our all-volunteer teams hand-deliver gifts of electronics, headphones, magazines and letters of encouragement.
OUR STORY
iPods for Wounded Veterans was founded by United States Military Veterans in 2011. When Paul Cardello and John Parker learned that wounded veterans recovering in military hospitals wanted one thing to make their days brighter — music — they immediately began putting together a collection of iPods.
Not long after, on their first trip to the Walter Reed Military Medical Center, they arrived with 32 iPods. And right away they realized that it wasn't nearly enough. They came back to Boston and started raising money for another trip. Several weeks later, they went back with enough iPods and gifts for every wounded soldier they met.
Today, iPods for Wounded Veterans continues to provide MP3 players, tablets, headphones magazines, letters and more to improve the quality of life for our wounded Veterans. The intensive rehabilitation they require can take months, even years. These materials provide a diversion, easing the boredom and repeition of the rehabilitation and recovery process. Our Class A security clearance allows us to personally deliver these gifts to Military and Veterans hospitals, where we interact with veterans and their families one-on- one.
iPods for Wounded Veterans is made up entirely of volunteers – there are NO paid employees. Over 80% of all funds raised go directly back to the wounded veterans, with the only expenditures being those necessary to travel to and from hospitals.
We serve our wounded servicemen and servicewomen from the Kuwait, Iraq and Afghanistan wars.
donations are given to the following hospitals:
Veterans administration hospital of Massachusetts
VA Bedford, MA

VA Brockton, MA
Veterans Administration Hospital of Florida
VA Orlando, FL

VA Tampa, FL
Veterans administration hospital of Arizona
Veterans administration hospital of Richmond Virginia
Walter reed national medical center
Fort Belvoir community hospital and USO center
MEET OUR BOARD OF DIRECTORS
Our Board of Directors consists of veterans and civilians who are fiercely dedicated to improving the rehabilitation and recovery of our wounded military servicemen and servicewomen.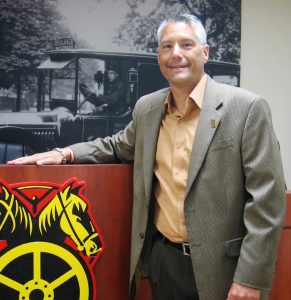 David A. Renshaw was born in Detroit, Michigan in 1970.  He moved to South Florida in 1980 where he continues to reside today.  David graduated high school in 1988 from South Ridge Senior High School and he attended Miami Dade Community College.
During his time at Miami Dade Community college, he worked as a full time lab technician and in the shipping/receiving department at Germ Free Laboratories in Miami.  In addition to working at the laboratory, David also started a part time job as a pre-loader at United Parcel Service in August of 1989.  In the summer of 1992 David became a full time package car driver at UPS.  Late in the year of 1992, Brother David was elected to become a Shop Steward and began representing his fellow Teamsters.  In the summer of 1997 he served as a strike coordinator for the UPS Miami facility.  On numerous occasions, in the beginning of 2002, David performed many special assignments including that of a Business Agent.  He was essential in educating the members for our anti- FTAA, as well as getting out the word on vote efforts for political education action. When the Local introduced the new grievance coordinator position, in our four largest U.P.S. facilities, he was asked to accept the position for the Miami location, where he managed to resolve many open issues and grievances.  In 2004, David went to not only UPS but other employers as well to educate the hourly employees on where their donations were being distributed when they would contribute to the United Way Organization.  He was a labor loaned executive on behalf of the Local and UPS for an annual campaign for the United Way in which his goal was to raise donations in the amount of $125,000 which he not only succeeded in raising but exceeded his goal. In 2005, David was offered the position of a full time business representative for Teamsters Local 769.  He resigned from UPS in January of 2006.  In 2009, David was asked to become the human rights coordinator for the local, under the direction of Anthony Christian- HRC IBT director.  Several years ago, David and Teamsters Local 769 started their food drive at their membership appreciation day (Teamsters Local 769 annual picnic).  To date, the Local has raised closed to 85,000 meals and growing for Feeding South Florida.  When the unfortunate tragedy occurred in Haiti on January 12, 2010, knowing that Teamsters Local 769 membership was affected, we sprang into action, setting up donation drop-off centers, worked with the membership and companies, along with other organizations to collect goods. We raised well over $80,000 dollars for our ongoing Haiti relief efforts.  In June of 2010, David represented Teamsters brothers and sisters and assisted in the distribution of our first container load of 65,000 plus pounds of goods that we loaded up on our Teamsters Volunteer Day.  David has recently graduated from the Union Community Activist network in which he will be able to give our membership the information that they may need during life's unexpected uncertainties.  In 2014 David was named southern rep for the southeast United States for iPods for wounded veterans.
Currently, David represents many employees from the private sector, from bakery, dairy and water delivery to EMTs and paramedics as well as multiple counties under Public Sector and as of the middle of 2014, also represents airline cargo under the Railway Labor Act.
Southern USA Representative
Teamster 104 – Western Rep. Phoenix Arizona
Western Representative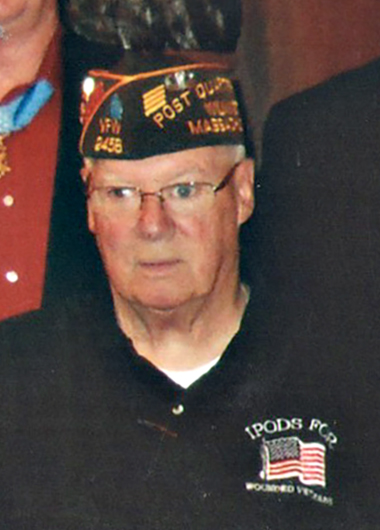 Rest In Peace
Edwin J. Williams
March 11th, 1942 – May 12th, 2017
GENEROUS SPONSORS and DONORS
From entertainers who perform for our troops to individuals who donate in memory of a beloved veteran, to local businesses that contribute to our work, we are extremely grateful to have the support of so many generous donors and sponsors.
No donation is too small. Every dollar makes an impact on our injured troops.


To recognize donors who have given even more, we have created special designations.
special thanks to our biggest supporters